Long time no see! Two whole months of no blogs – you must be wondering what we're up to! Well, lots of things changed in those weeks. We have moved house, went on holiday to The Netherlands, celebrated Matariki and enjoyed New Zealand winter. Today I'll give you a little update. We'll be back with more blogs and videos a bit more regularly from now on!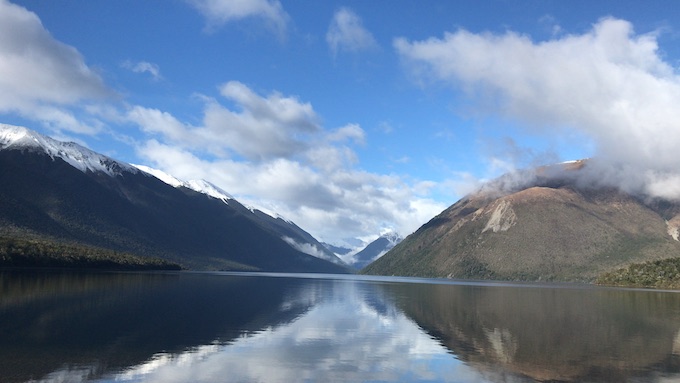 Moving house
Just 6 days before we left on our trip to The Netherlands we moved house! We found a tiny rental house not far from where we used to live. It's a small little shack, as Xander calls it. It is slightly closer to Blenheim (no cycling on the highway anymore!). We have a little verandah, a small garden patch, a very light kitchen with a huge window, one bedroom and a tiny kitchen and bathroom. We're stoked! Moving in was easy – I did it all on my own as Xander was organizing a seed-swap festival that day. I drove back and forth only 3 times as we didn't own a lot of stuff. We got a chair and table from friends, a fridge-freezer from another friend (that unfortunately didn't fit the small space) and two matrasses at one of the opshops in town.
Returning to New Zealand
You can imagine it was just boxes and suitcases full of stuff when we came back from our holiday. Who cares: we have our own little place. And we enjoy shopping at the second-hand stores to find more furniture and all of those other tiny things you didn't know you needed. It's starting to look and feel like a proper house now. We're very happy, especially because for us, having your own space also means you have more time. It's easier to plan things together, arrange dinner, get stuff done and start working on Elements of Resilience again.
Trip to The Netherlands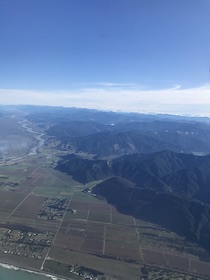 Mid-June we left for our little holiday trip to The Netherlands – summer during winter! There was quite an itinerary made and it looked like we were about to be very busy. We were, don't get me wrong, but it was amazing. We've seen so many people, had great chats over a coffee, tea or glass of wine (or beer, or gin-tonic), traveled around a bit and did heaps of fun stuff:
Enjoying the sun in one of the cute towns sipping on a nice lemonade chatting away with my mom
Late night dinners with friends, discussing various serious and non-serious topics or playing games until the sun went down (22.30h! Amazing!)
Cuddling babies, children, dogs, cats (and a lot of people)
Coffee and cake with my ex-colleagues (while I was still very jetlagged!)
Swam in the Noordzee (yes, it was cold, but yes, it was worth it)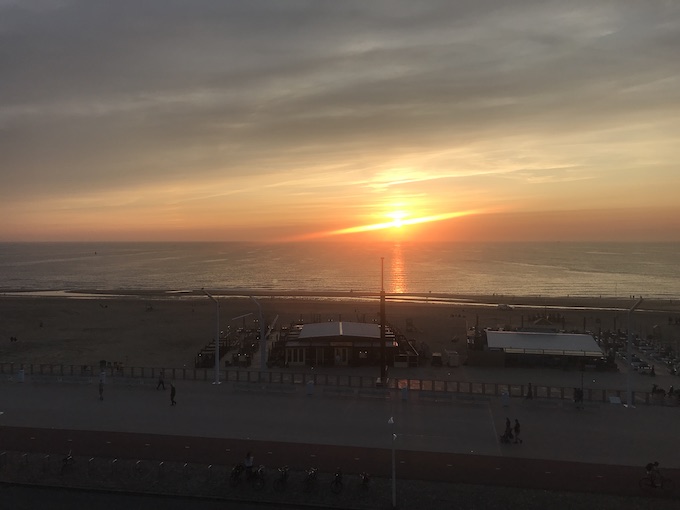 Got eaten alive by mosquitoes while camping in Deventer
Had the most fun in a swimming pool – taking slides and enjoying 32 degrees!
Biking through Utrecht – never gets boring (biking in The Netherlands is such a blessing)
FINALLY took the tram to the Uithof
Seeing two of the loveliest people say 'yes' to each other and dancing our asses off at their amazing party, limoncello in our hands
Walking a part of the Pieterpad (long distance route) with my mom and Buddha, the brave little dog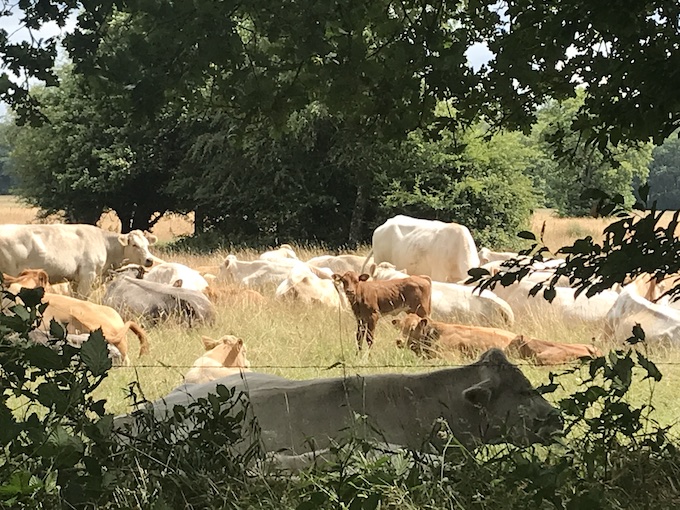 Going to the sauna enjoying just doing nothing for a day
Watching The Little Mermaid with my besties crying and singing and eating too much food
Christmas dinner in summer because why not – with a little children's pool to cool off in, sipping home-made cocktails just living the best life
Yes, we had a blast! Thank you to everyone who was there, who we've seen, who made our visit amazing in one way or the other!
Traveling between New Zealand & The Netherlands
The traveling itself was pretty amazing as well. We left on Friday midday and flew from sunny and cold Blenheim to rainy Auckland. We stayed in a little hotel room for the night. The next morning we flew from Auckland to Seoul (South Korea) where the airline had arranged another hotel for us. A five star fancy hotel with the biggest, comfiest beds, the biggest shower and the best, most amazing breakfast (they literally had EVERYTHING, from South Korean cuisine to European cheeses to sweets to make-your-own-egg). The next day we flew from Seoul to Amsterdam around mid-day. It was a long trip but it definitely got us in the vacation-mood.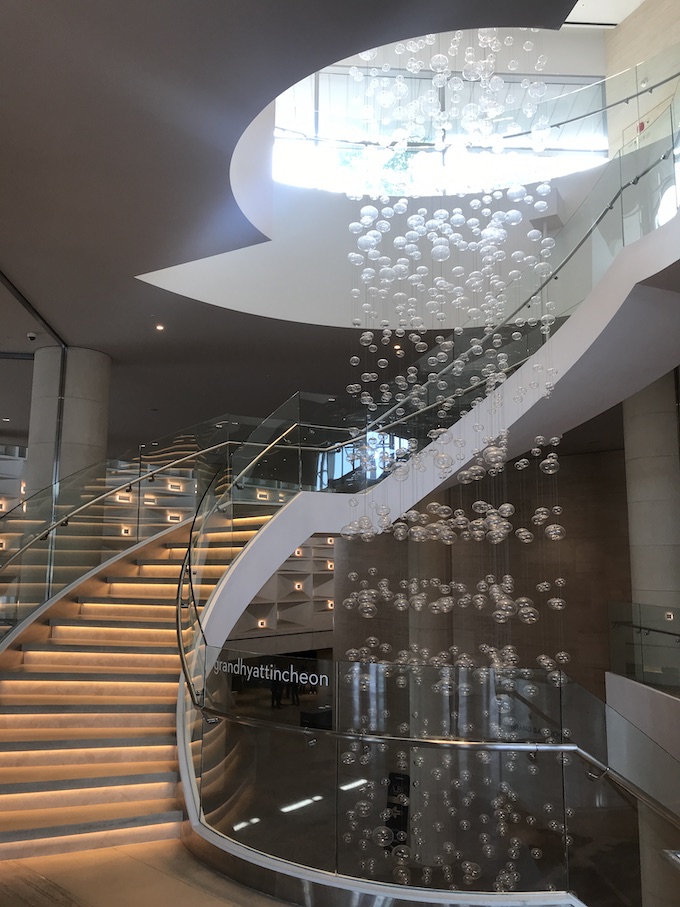 Traveling back was a bit quicker: we flew the same route but didn't have a long layover. We had 1,5 hour to get through customs in Korea and get to our next gate. Yes, we had to run, but the traveling was quick, we slept a bit on the plane and the jetlag wasn't that bad. Overall, I would definitely travel this same route again. Even though we had to fly around Russia which added about 2 hours to the flights, Korean Air had good service, the planes were quite spacious and we traveled quite comfortably.
Matariki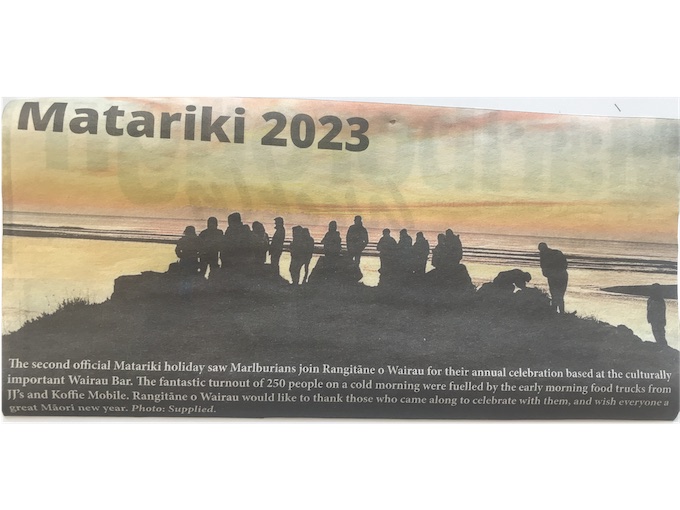 The weekend we got back was immediately a special weekend. On the 14th of July New Zealand celebrates Matariki. Matariki is the Pleiades star cluster and a celebration of its first rising. This rising marks the beginning of the new year in the Māori lunar calendar. This is close to the shortest day of the year (it's the middle of winter in NZ). Matariki has only been an official public holiday in New Zealand since 2022.
We were privileged to celebrate Matariki with some of our Māori friends and heaps of people, watching Matariki, the moon and the sun rise at the Wairau Bar, a very special place with a lot of cultural significance. I would love to write a more extensive blog post about Matariki later on.
Health issues
Before we left to The Netherlands I had a cervical smear done, which unfortunately showed CIN-3. This meant I had to undergo treatment. This way they could get rid of the 'bad' layer of cells, as they could eventually develop into cervical cancer. This treatment is called a Loop Electrosurgical Excision Procedure (LEEP), or a Large Loop Excision of the Transformation Zone (LLETZ). It's done using a local anesthetic and it takes about half an hour. It's quite similar to a colposcopy, which is an examination of the cervix done by a gynecologist.
In 6 months' time I need a check-up to see whether everything has returned to normal again. It might seem like a very personal thing to share, but it's so important to discuss and talk about. Loads of women don't get their cervical smear, for different reasons. Please talk about these things with your friends and family. Share your stories and help others overcome barriers to get their smear done – it can save lives. Feel free to send me an email if you have any questions or would like more in-depth info.
Winter in New Zealand

And now it's winter in New Zealand! However, since we've been back the weather has been great. Chilly, frosty mornings (max -3 degrees) and sunny during the day (about 15 degrees, depending on the wind). We've had some rain but not a lot, definitely not as much as last year. And there are signs of Spring already. Little lambs, cherry blossoms, longer daylight and the heat of the sun during the day.
Last weekend we went to Rainbow Ski field (close to St Arnaud, which is about 1,5h driving) with some friends. We drove up the mountain and enjoyed a day of skiing and snowboarding, which was amazing! We have really enjoyed a day of winter in New Zealand. Apparently down South there's quite a lot of snow and it's really cold as well. In Blenheim we don't really get any snow because we're so close to the ocean. It's amazing we're able to enjoy a mountain full of snow at only 1,5h driving distance! We might go again next weekend with a bigger group of friends.