Read more of our adventures while we emigrate to New Zealand.
This is week 4 & 5 in one blog together! That's because Week 4 was such an extremely rainy week we weren't able to do a whole lot. So, here you go, two for the price of one! Remember to subscribe to our website for a (give or take) monthly email if you want to stay updated.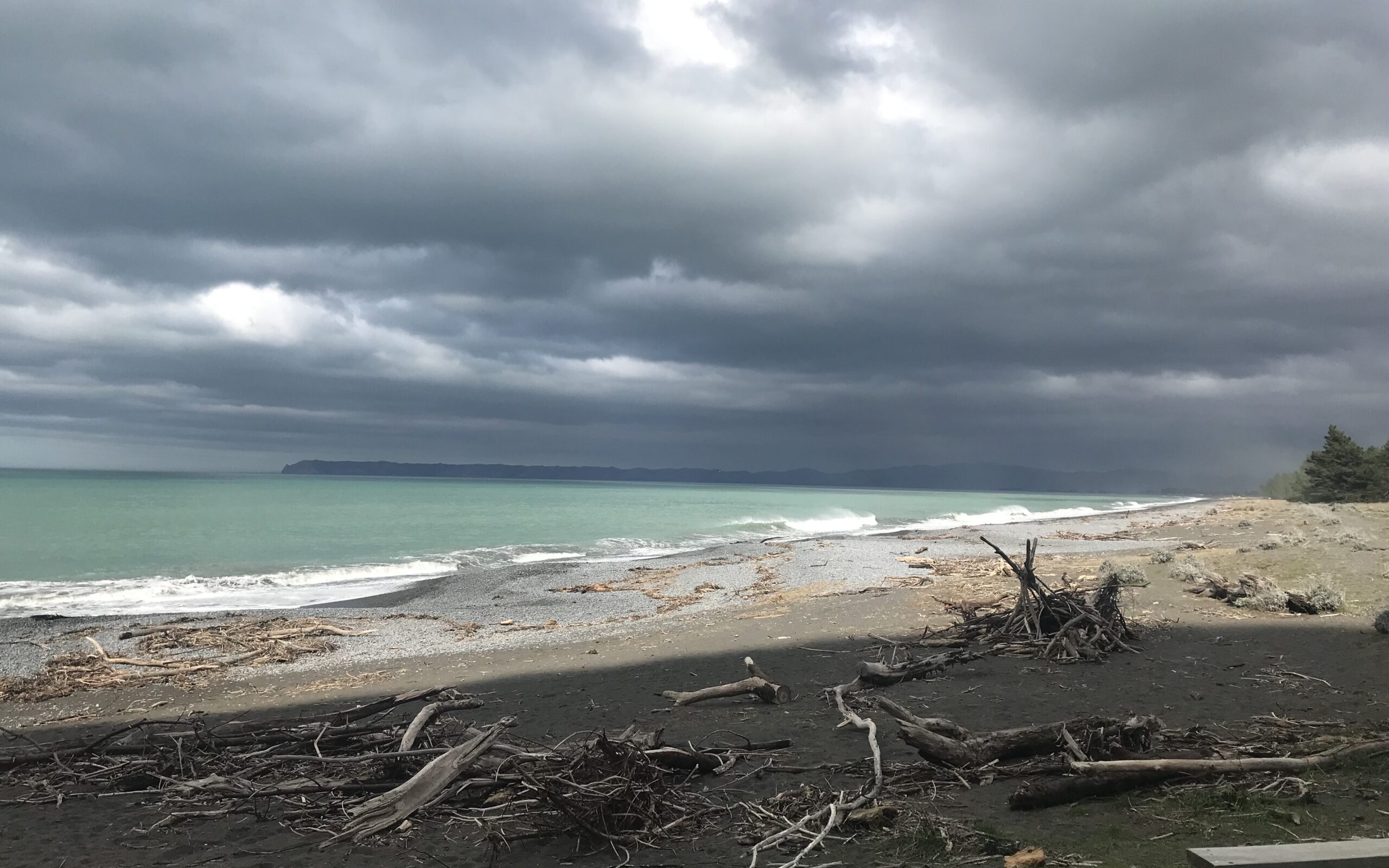 15 & 16 August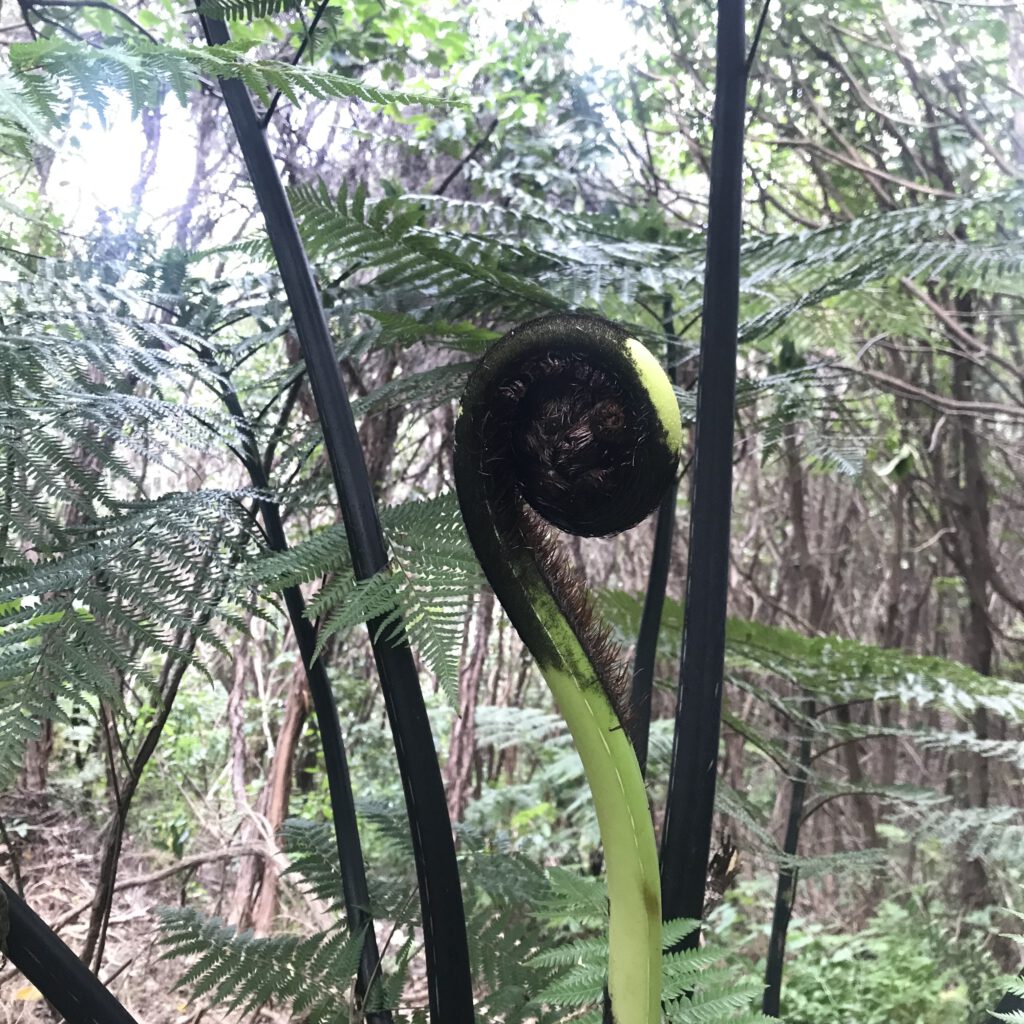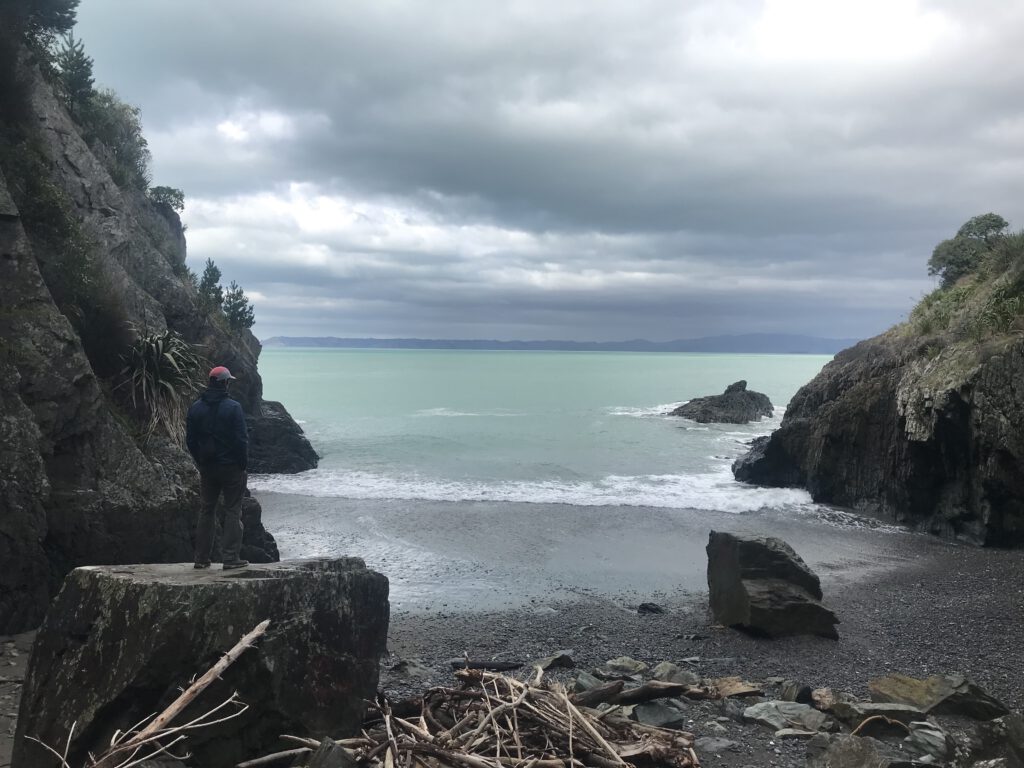 Monday and Tuesday are still quite okay, but the weather forecast for the rest of the week is really bad.. So we decide to make the most of these two days. On Monday we do all kinds of chores and run some errands. We finally manage to fix the IRD number for Danique so she can file taxes (yay!) and we buy a lot of groceries to 'survive' the next couple of days. We have no idea how bad it's going to be but we'd rather not be dependent on driving if it's raining a lot out here. As the weather is still acceptable and the windows can still be opened, we clean up the house a bit and prepare ourselves for the worst!
On Tuesday we visit Monkey Bay, which is quite close to us. It's Danique's first time driving the car in New Zealand, on the left side of the road!! WEIRD! I keep messing up the windscreen wipers with the indicators. But it went just fine. We walk up to Monkey Bay which has some great views, but you can see the dark clouds rolling in already… Then we also decide to do a little hike in the direction of Whites Bay (which is too far away for now, it's a 4-hour hike and we don't want to do that unprepared). It's a really cool little hike through the native bush and it's a fun way to get some exercise in. We hike up the hill and enjoy an even better view from up there.

17-21 August
Rain!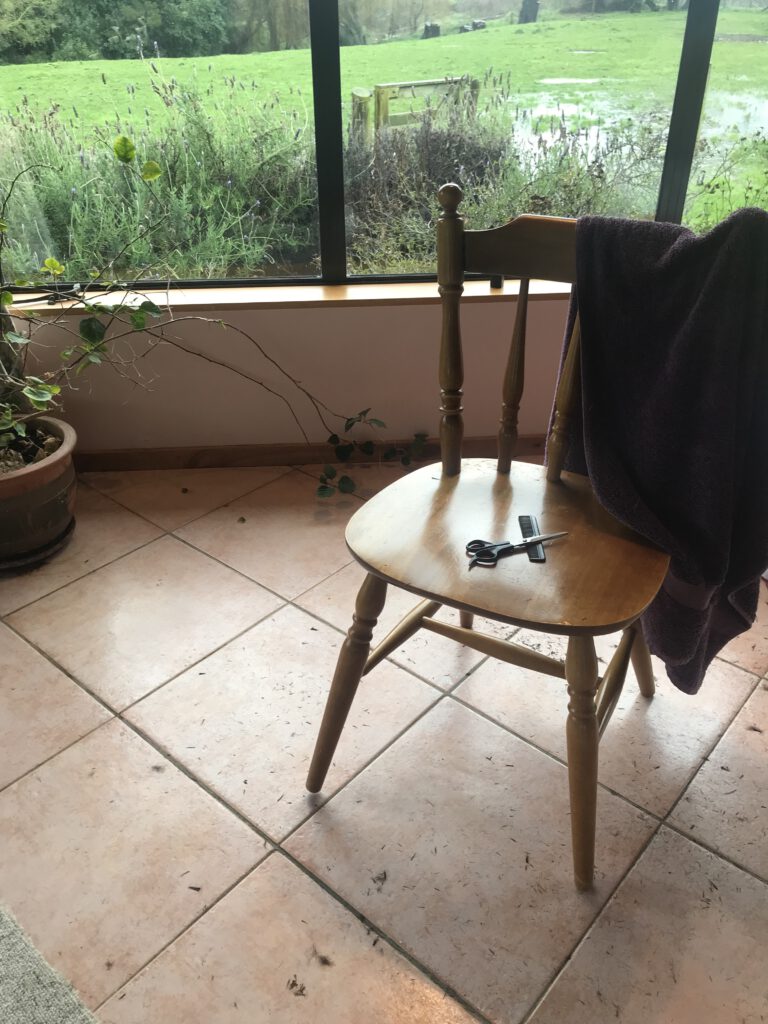 There we have it. The rain is coming. At first, it's just a little rain, but it just doesn't stop anymore. It rains for days on end, sometimes a little less, other times it just pours down. And the ground is already saturated with water from last month. July had a record of rain since measurements first began. So the water just has nowhere to go.
We do some chores inside the house, walk the dog if we have to (he doesn't necessarily like going outside in the rain either), read books and we watch some great documentaries about Maori tribes. Danique also haves a go at cutting Xanders hair, which is quite a project… The weather is supposed to get a bit better on Friday evening, but it really doesn't.
More rain!
We're watching the floodings on the news online, especially in Nelson, which is about 1,5-2 hours away from us. It's really bad. People had to evacuate their homes, the river flooded the streets and many roads in the area are closed. The road that we took to Monkey Bay on Tuesday is flooded as well. When we walk the dog, our feet disappear into the water up until our calves. The creek that runs near our house is up really far now, and even though it seems fine, Friday evening we start to worry a bit.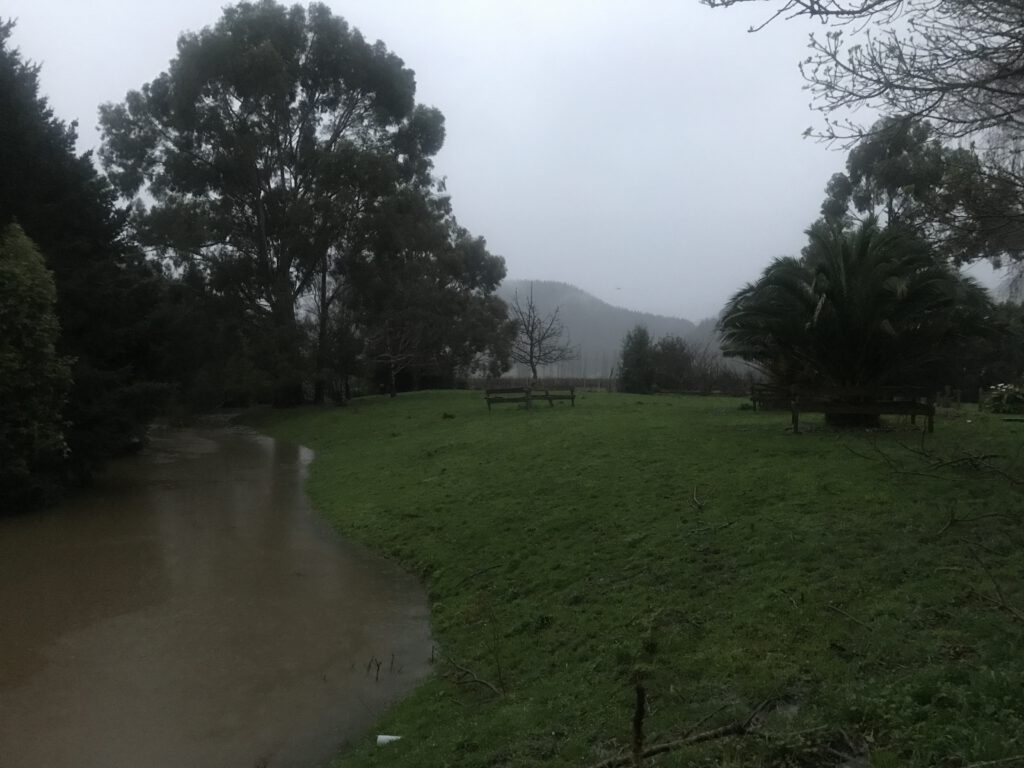 Danique goes out for a quick little run as we're kind of bored being stuck inside all day. She runs up to the Wairau river. There's so much more water than there was before, it's crazy to see. The water just flows so extremely quickly, it's quite scary. When we go to bed it's still raining, contrary to the forecast. We have three buckets in the hallway as the roof started leaking a bit as well. We're a bit scared the creek or the river might flood. This would mean we would not be able to get out of the house anymore. The house itself sits quite a bit higher, so we weren't really scared about the house getting flooded. We were just afraid that we might still get evacuated if the rain didn't stop!
And even more rain?!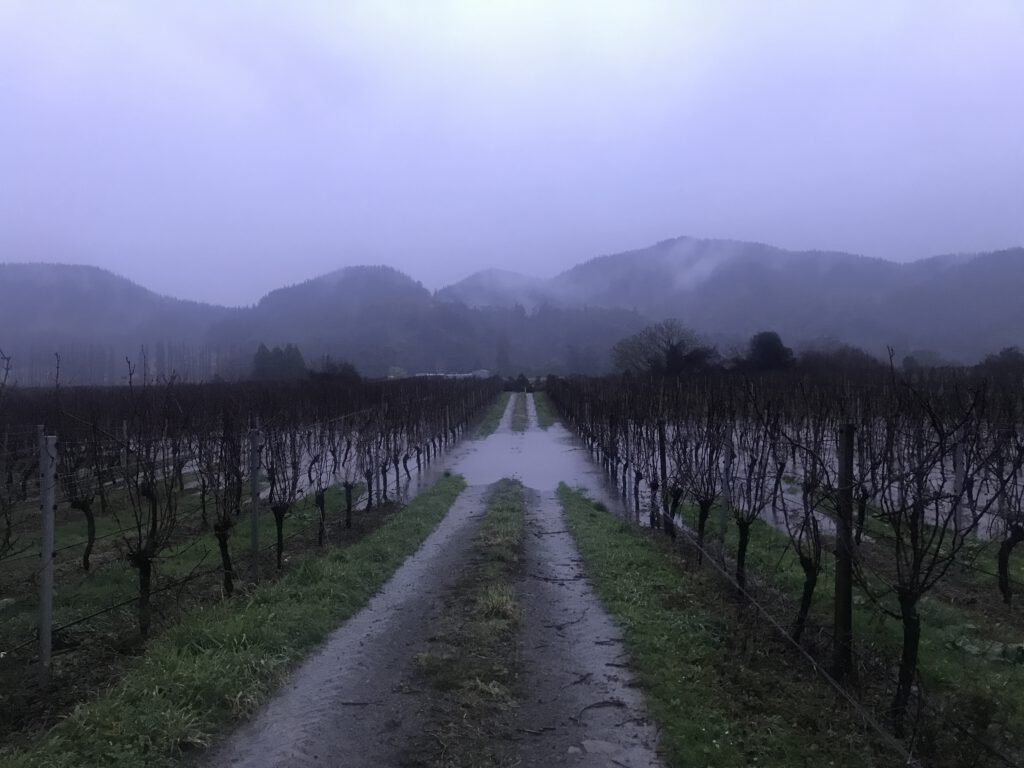 Last year, the people who own the house were evacuated for a day as well, because the creek overflowed. We go to bed prepared and make sure we have our important belongings like passports and papers close, so we can immediately grab them if we need to. It's a rough night as the rain is so loud that we almost can't sleep. On Saturday it's still raining a lot. Nonetheless we can't resist to get in the car and check if we can get into town. However, just as we pass the bridge over the Wairau River, we get a notification that the bridge will close. We decide to turn around immediately, but before heading back we park the car and take a look at the river and the bridge; it looks pretty daunting. The water is wild and there are many people taking a look and snapping pictures.
At home we decide to grab the bikes as we do want to get out of the house a bit; the rain has finally stopped so we take a look at the other bridge close to us. It's really intense, there is so much force behind the water! On Sunday it has finally really stopped raining. We take our bikes and cycle to Cloudy Bay to check it out and to run a bit. The rest of the day we chill at home as we can't really do anything because everything is so wet and flooded. Many roads are closed due to the impact of all the water, so it is advised to not go out on the road if you don't have to.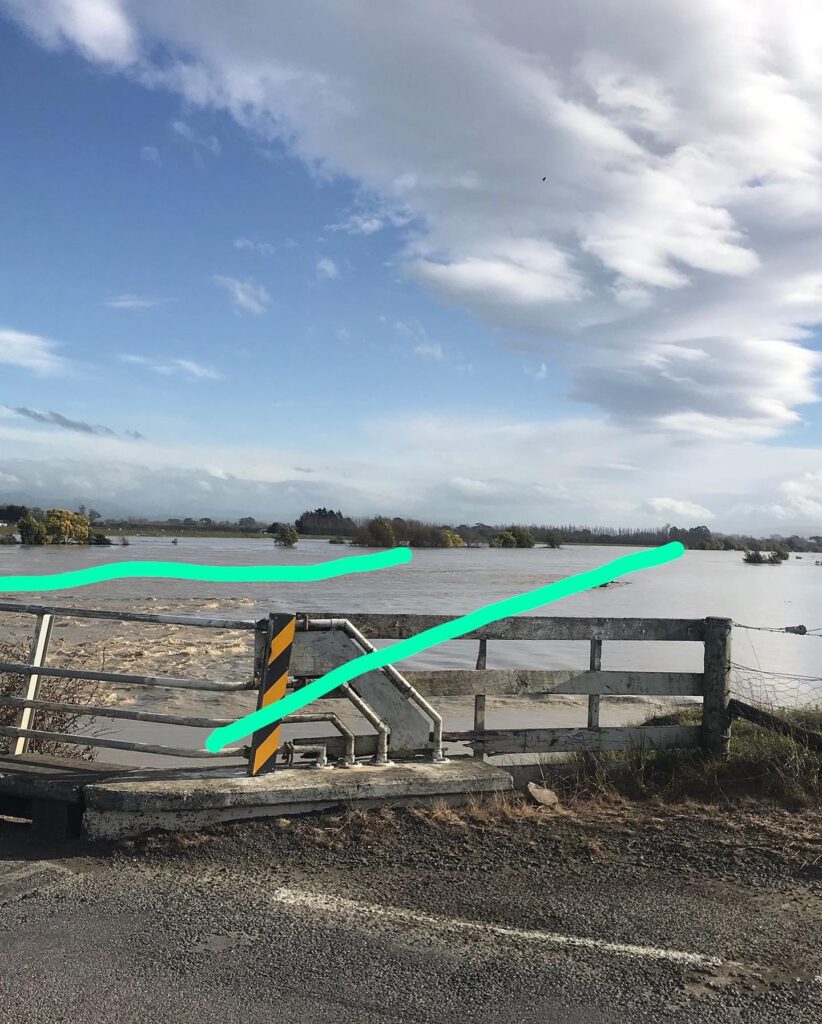 22 & 23 August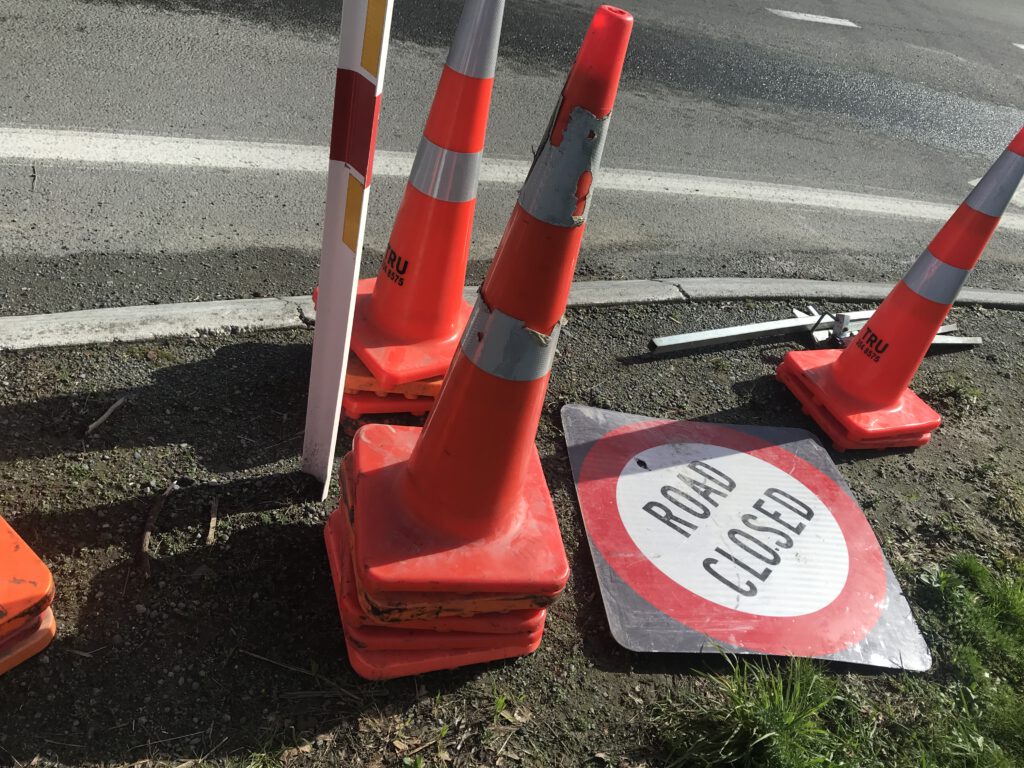 We survived! I guess we got the adventurous life we signed up for. In Week 5 we run a whole lot of errands for the Residence Visa that we're now applying for. We have to get a whole medical exam by a doctor, get x-rays and get our blood tested. It all takes quite some time but we manage to get it all fixed in two days which is nice. On Tuesday we also visit the Marlborough Museum, which is interesting. They have a whole exhibition about wine which is obviously sponsored by all the wineries. Also some very interesting information and artifacts from the Maori settlements at the Wairau Bar. This is the earliest known human settlement in New Zealand. We also visit some nice secondhand stores and buy ourselves some beer and cheese so we can make homemade pizzas for dinner.
24-28 August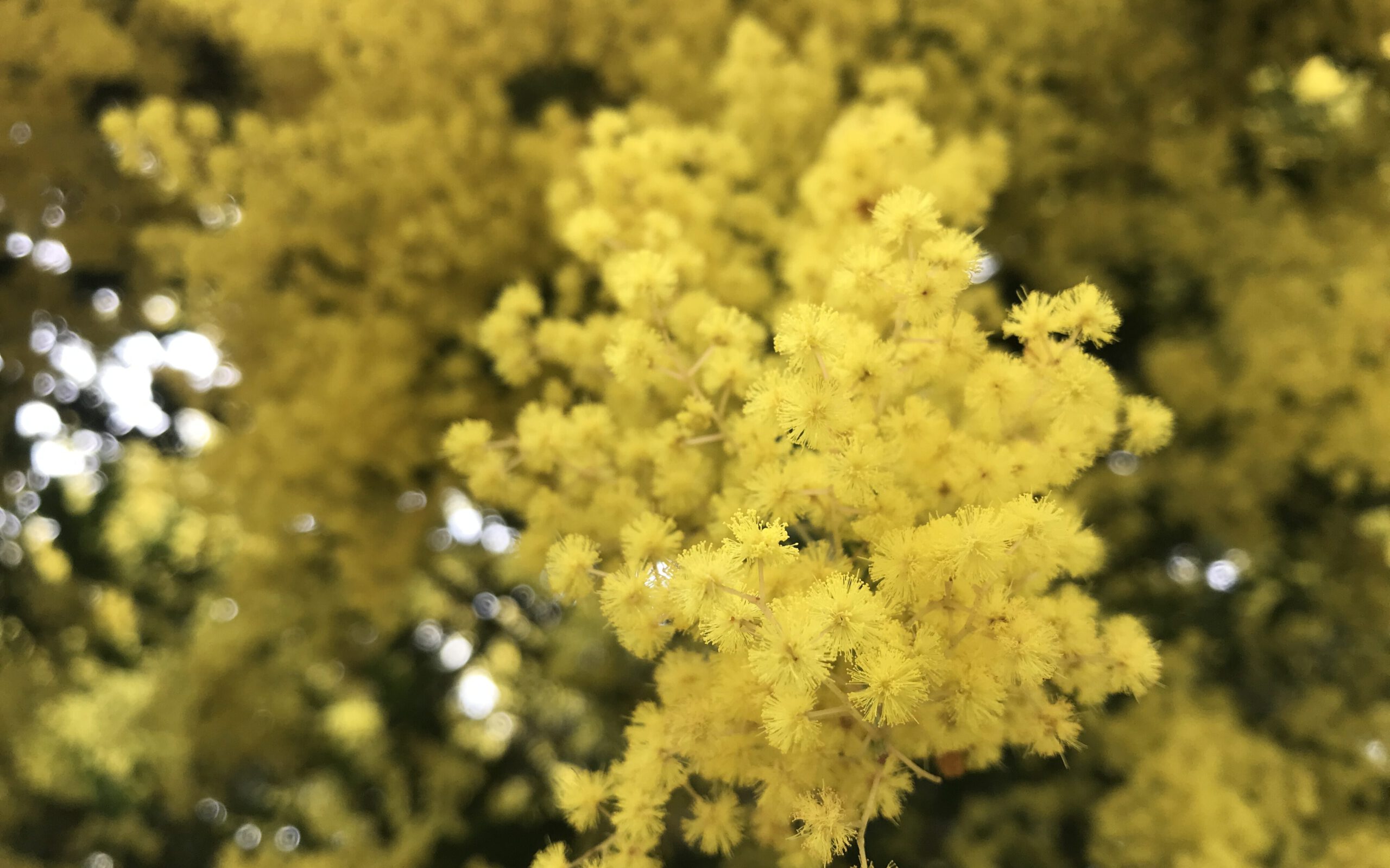 We start the blog, do some studying, bake some nice things (lemon cake, caramel shortcake, bread) and start cleaning outside. It's a huge mess after the rain. Now that the sun is shining, we're ready to clean the place up so we can sit outside as well. On Friday we go to the Wither Hills to walk and run about 7km. It's really nice as the area is greener than we thought it would be, and a little stream runs through the area. There are trees that have some amazing yellow blossom and they smell really good.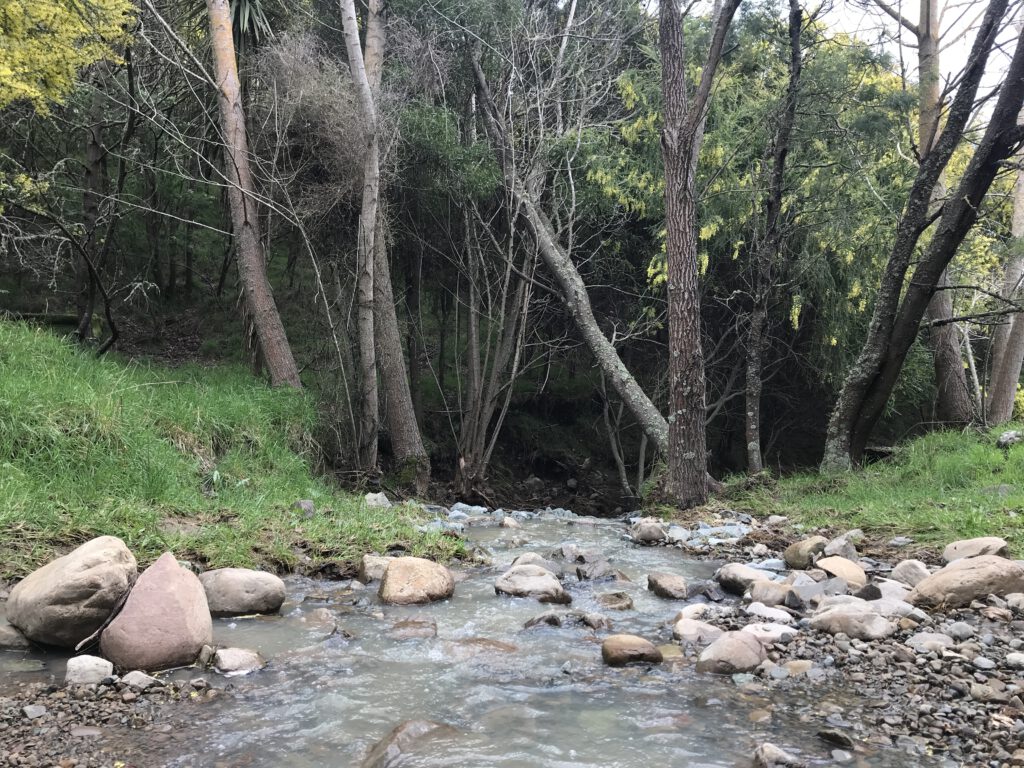 On Saturday we get Danique a bike. It's a nice secondhand bike and it even has a bell (which is unique in New Zealand!). It's not cheap, but it looks like a sturdy bike which is what she's going to need for the commute to work next week.
We decide to try the bike and we cycle to Spring Creek and the Grovetown Lagoon. The latter is an area that has been dry for quite a while, and they're trying to remodel it into the lagoon it used to be for the birds and all the other animals. They're growing some native shrubs and trees and there's a little bird watching hut. When it's getting dark, we go to the Grovetown Pub to drink draft beers and eat some of the great food they serve! It's really fun to talk to some locals. We bike back in the dark, which is an adventure but also pretty exciting. No streetlights and the odd car racing by at ±100km/h…